Transition – Where are we now?
with the Free Trade Agreement 
We are fast approaching the end of the transition period and heading into uncharted waters from 1st January 2021 as a sovereign state. 
 Negotiations for a Free Trade Deal between the UK and the EU continue apace and despite the fast-approaching deadline of 31st December 2020 there continues to be intransigence. 
And, as of 19th November, negotiations have been suspended after a member of the EU team tested positive for Covid-19. 
We thought that the  EU summit would be seen as a deadline for a Brexit deal but on Wednesday 18th November, Europe's leaders were demanding that the EU Commission should publish no-deal contingency plans as Brexit negotiations continue to drag on.  
Michel Barnier, the EU's chief negotiator has held off publishing such plans for fear of giving away too much to Britain. 
 Mr. Barnier would use financial services, data protection, aviation, energy and haulage as bargaining chips. 
So, for example, if Britain refused to allow European fishing boats to continue taking catches in British waters, the EU could use financial equivalence rules to hit the City of London or to block airlines such as BA from operating in Europe. 
Northern Ireland Protocol
And then, of course, there's Northern Ireland and the need for certainty over how the new customs rules will work after the transition period.  
 Businesses have said that they have no idea how the new Northern Ireland protocol would operate.   
 An extreme example cited to MPs suggested that if the protocol were applied to the letter, a simple ham and cheese sandwich, made in Britain and sold in Belfast would need two health certificates to get through the border control posts!! 
The Internal Markets Bill 
The stumbling blocks continue to be competition rules where governments give state aid support to businesses and fishing rights. 
 The EU wants the UK to stick closely to EU rules on things such as worker's rights, environmental regulations and state aid. 
 The UK on the other hand says the whole point of Brexit is to break free from following common rules. 
 And, of course, the elephant in the room, 
 The Internal Markets Bill could override parts of the Brexit withdrawal agreement and has called into question the trustworthiness of the UK. 
 Of course, any deal will need to be ratified by parliaments on both sides and with regard to the EU 27 this would mean that the draft agreement would need to be translated into the relevant languages. 
Trade with the EU in 2019 accounted for 43% of UK exports and 51% of UK imports. 
If there is no agreement, trade between the UK and EU will default to World Trade Organization rules with tariffs set to be introduced on many imports and exports which would push costs up.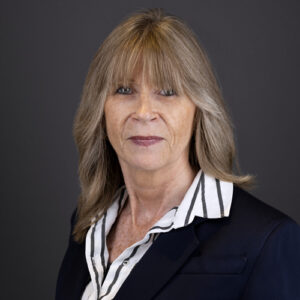 Linda Bazant LLB (Hons)
Barrister
Linda is a regular speaker and panellist for Richmond Conferences and is a Brexit Clinic adviser and online trainer for Surrey Chambers of Commerce. She was recently a speaker at the EUGDPR Global Conference and speaker and panellist at the Data Protection World Forum – Brexit Briefing on the UK as a Third Country. She is a regular contributor to the Scope TV programme on IndusDotNews. She continues to be a Brexit Transition keynote speaker and panel member in addition to providing consultancy, bespoke training and regular webinars for her clients.
Linda Bazant is an Entrepreneur and Barrister. She is a member of Gray's Inn and the Bar Association of Commerce and Finance in Industry (BACFI). Linda is also an affiliate member of The Institute of Export & International Trade. Linda specializes in compliance and corporate governance, she advises major blue-chip companies on the implementation of legal process and procedures.