Where are we heading?
Post Transition as Sovereign Nation
On a positive post-transition note, let's take a long term look at the future for Britain, post Covid-19 and Brexit. 
COVID-19 Vaccines
The news about several vaccines has been very encouraging and has lifted the markets.  What is encouraging is that much of this research is UK based.
Which put us in a position to plough ahead with new and exciting technologies in which, as a nation, we excel.  
Electric Cars
On 18th November the Group Managing Director of Vauxhall Motors, Stephen Norman, in an interview on SKY news, when commenting on the phasing out of petrol and diesel cars by 2030, reminded the interviewer that the UK has a head start on electric car technology and will be the experts in their field on the world stage. 
Nuclear Technology
With regard to nuclear plants, there is a company in Oxford whose innovation has enabled them to provide small modular nuclear power plants rather than the mega plants that we have now that can be rolled out at a cost of two billion pounds both here in the UK and to the rest of the world. A great export model! 
Government Investment
The announcement on 19th November of sixteen billion pounds investment into the MOD will create thousands of jobs. 
Foreign Direct Investment
According to a survey by EY released 19th November, The UK's attractiveness as a destination for Foreign Direct Investment remains comparatively strong, despite COVID-19.  
With strengths in key areas like digital technology, research and development, and manufacturing, there is more than a solid base for the UK to build a future strategy on. 
SME supply chain
And with all of these innovations, the SME is the support mechanism providing the backbone of business in the UK! 
 So, make sure that your business is totally prepared and at the front of the queue when our PLCs come looking for suppliers. 
 We all have to look beyond 2021 and the journey starts here!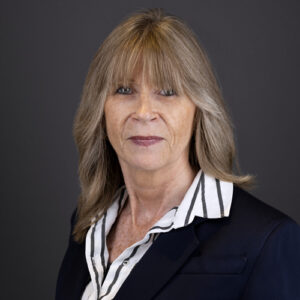 Linda Bazant LLB (Hons)
Barrister
Linda is a regular speaker and panellist for Richmond Events and is a Transition adviser and online trainer for Surrey Chambers of Commerce. Events include: The EUGDPR Global Conference,  Data Protection World Forum,  Scope TV programme on IndusDotNews, Business Connections Live and LBC. She continues to be a Transition keynote speaker and panel member in addition to providing consultancy, bespoke training and regular webinars for her clients.
Linda Bazant is an Entrepreneur and Barrister. She is a member of Gray's Inn and the Bar Association of Commerce and Finance in Industry (BACFI). Linda is also an affiliate member of The Institute of Export & International Trade. Linda specializes in compliance and corporate governance, she advises major blue-chip companies on the implementation of legal process and procedures.